My first book is out! Brooklyn Spaces: 50 Hubs of Culture & Creativity, available in paperback from Monacelli Press and as an ebook from Thought Catalog, is based on my website Brooklyn Spaces, an ongoing exploration of art, culture, and creativity across the borough.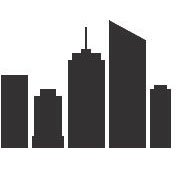 I write regularly about weird and wonderful underground culture for Gothamist: a secret trespass party on the soon-to-be-demolished Kosciuszko Bridge, a small-game dinner with Voodoo-inspired rituals, the flaming, spark-filled SafetyFest, a DIY boatbuilding water war extravaganza (three years running!), and more.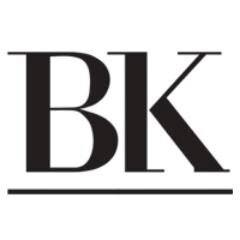 I've also written for Brooklyn Magazine, including a series on quirky and overlooked museums in Brooklyn, Queens, and Manhattan, and pieces on a Valentine's Day tour of a sewage treatment plant, Brooklyn-specific experiential gifts, speed-dating bunnies, and more.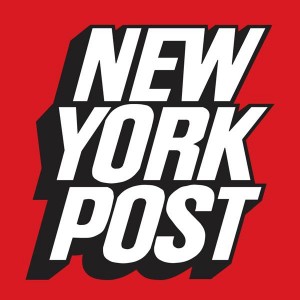 I've done a few articles for the New York Post real estate section about quirky ways New Yorkers live: in extremely tiny apartments, aboard awesome little boats, and radically cheaply.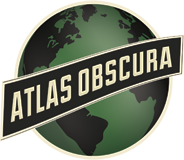 And when I want to write about things non–New York centric, I contribute to Atlas Obscura, a guide to the world's wonders and curiosities, where I've reported on everything from baffling geoglyphs to the history of funambulism to India's corpse-eating turtles.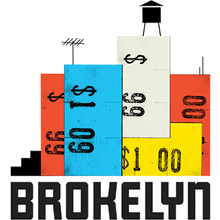 I also spent several years as Events Editor for Brokelyn, QNS, and Greenpointers, writing weekly roundups of fantastic and unusual goings-on across NYC. I've also written underground party roundups for Brooklyn Based.
Some other pieces I've written, and where they've appeared: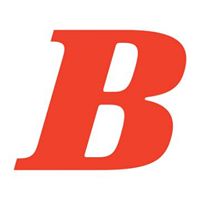 Bicycling Magazine: Come Out to Play: The Warriors Fun Ride
Just before sundown on Saturday, more than 300 cyclists descended on New York City's Van Cortlandt Park in the Bronx. Some slathered each other in glitter and face paint, others whooped and hollered while pounding coffee or shoveling burritos and fries into their mouths. Groups wore matching Hawaiian shirts, jerseys, or jackets as pairs helped each other stretch and trios pedaled in tight circles on the grass.They had gathered for the Warriors Fun Ride, a biannual extravaganza where costumed teams retrace the path of the titular gang in the 1979 cult film The Warriors.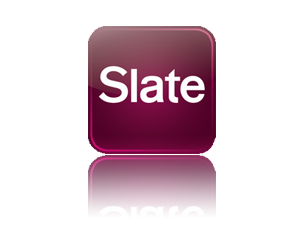 Slate: Undulatus Asperatus: The First New Cloud in 60 Years
In an attempt to codify cloud vocabulary and aid in weather prediction, the World Meteorological Association published the first International Cloud Atlas in 1896. No new cloud types have been added to the Atlas since cirrus intortus ("an entangled lock of hair") in 1951. Until now.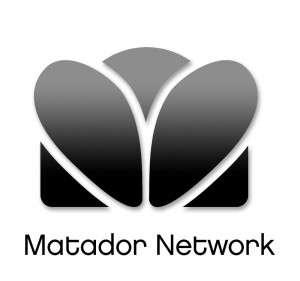 Matador: 8 Kinds of Creative Spaces in Brooklyn
"Space" generally refers to the places in which different members of the creative class live, make art, throw parties, and create — making every day a little more magical and a lot less boring. These are spaces we can visit or look at or live in when we need to transcend our real-world doldrums, when we need something a little more interesting to do on a Friday night than go to a bar.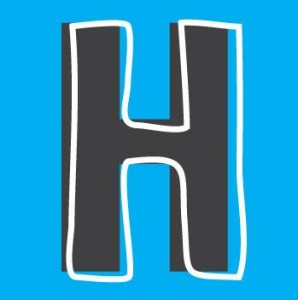 Hyperallergic:
Healers, Mixologists, Tattoo Artists, and More Fill a Vacant Queens Building for a Night
On March 25, an empty apartment building in Queens was filled with dazzling art installations and participatory performances.
Saying Goodbye to a DIY Architectural Marvel
The Broken Angel House has been compared to LA's Watts Towers and Austin's Cathedral of Junk. Borough President Marty Markowitz called it "a Rubik's Cube of a spaceship." It's been termed vernacular architecture, folk art, outsider art, and — naturally, by some — a frightening eyesore.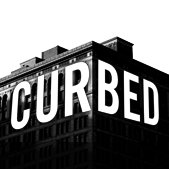 Curbed: As NYC's Factories Fade, One Keeps Churning Out Countertops
Deep inside the massive, historic Brooklyn Navy Yard, in a repurposed 19th-century building where maritime plumbing systems were once fabricated, sits a 55,000-square-foot facility dedicated to IceStone, maker of countertops and other durable surfaces that has held out—a prime example of a business that hasn't abandoned the five boroughs.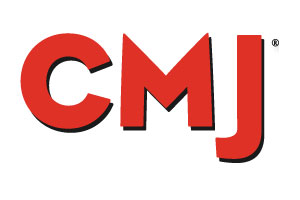 CMJ: Lost Lectures NY @ Brooklyn Navy Yard
Half the fun of Lost Lectures is getting there. The underground series, started in London, presents a slew of eclectic speakers and entertainers in surprising, often inaccessible locations (usually announced just days before the event), creating immersive experiences that go far beyond a dry lecture.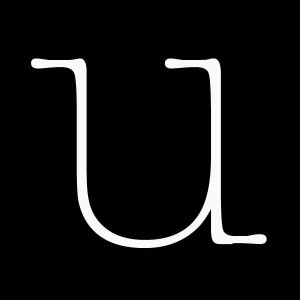 Untapped Cities: 7 of NYC's Quirkiest Bathrooms
In a city that prizes space so rapaciously, it's really a shame how many establishments waste the real estate of the bathroom. So many people visit it, every day! Shouldn't we aspire to something better than that generic "ambience" with the awful watery pink soap and scratchy toilet paper? Here are seven of the quirkiest places that made more—a lot more—out of their commodes.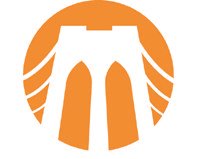 Brooklyn Based: Your Parents Are Coming…Here's Where to Take Them in Brooklyn
Alarmingly, many parents still harbor the belief that a visit to New York City means a crowded, over-long day at the Met followed by mediocre Midtown dining and an astronomically expensive Broadway show. Here are more than 50 ways to show them Brooklyn—your Brooklyn—plus a little smidge of Queens.
Five Sides of Brooklyn, On Foot Or By Bike
Fall is upon us, in all its crisp, pumpkin-spiced glory. Which means it's a great time to put on a comfy sweater, grab some intrepid friends, and spend a few hours really getting to know parts of Brooklyn you've never explored. Inspired by this weekend's Open House New York, we've compiled a handful of terrific walking tours, plus one by bike, that will lead you through the borough's nooks and crannies, from historic neighborhoods to a toxic waterfront.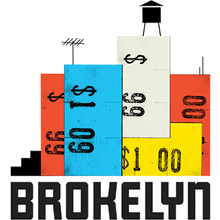 Brokelyn: The NYCID Museumarathon: From Queens to the Bronx, 11 Cultural Memberships in 6 Hours
You could say that we did this whole silly adventure for nothing. Or you could say that we got to spend a terrifically fun day way out in Queens and up in the Bronx, seeing big chunks of the city that most of us hadn't spent much time in.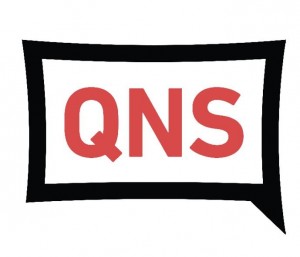 QNS: From Dragon Boats to Dance Parties, 50 Cheap Summer Events in Queens
Well, we did it — summer is finally here! What kind of wonderful things will you do in Queens this season? Whether your tastes run toward theater, dancing, culture or food, there's so much to enjoy in this marvelous borough!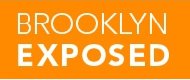 Brooklyn Exposed: 5 Unique Brooklyn Spaces
There is a shocking amount of creativity in our humble borough these days. Of course you can find it in our seemingly endless markets and parties and venues and parades, and you can even find it in the intriguing layout of spaces themselves. Here's a selection of five Brooklyn spaces we find to be totally unique.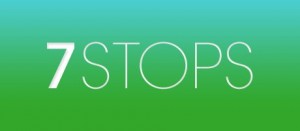 7Stops Magazine: Gifted & Chosen: Creative Family Bonding
This year, instead of flying down to my grandmother's in Florida, I attended a potluck "Orphans' Thanksgiving" with about a dozen assorted friends. I felt periodic pangs of guilt that I was so far from my parents during a holiday that is so tied to the idea of family, but choosing to surround myself with a friend-composed family unit also felt wonderfully loving, as well as an assertion of my right to buck the learned obligation of the Thanksgiving-with-the-folks imperative.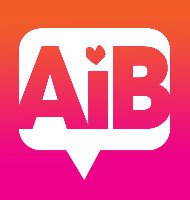 Arts in Bushwick: The Schoolhouse Artists
One of the places I was the most excited to see during Bushwick Open Studios was the Schoolhouse. Housing thirty artists in live/work loft-type spaces within an actual former school, this incredible space did not disappoint.
Volunteer Profile: Alex Fredericks from Bushwick Open Pages
Click through for thoughts from Slice Magazine's Alex Fredericks on Cuban sandwiches, arts organizing, grubby labor in dank cellars, MTA persecution, and more.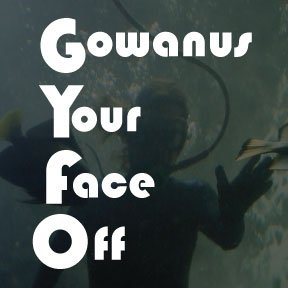 Gowanus Your Face Off: Colorful, Liquid, Brilliant: 'Paint Works' at Gowanus Ballroom
Art shows at the Gowanus Ballroom are always ambitious. It's just such a massive space to fill—over 16,000 square feet, with 50-foot ceilings. Plus, in addition to the dozens of visual artists whose work is on display, the shows are always accompanied by a slew of live performances: music, dance, acrobatics, and more. Each time I've been, they've pull it off fantastically—although the curators always tell me they haven't slept in over a week.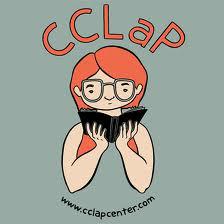 Chicago Center for Literature & Photography: a year-long series of book reviews & criticism
Throughout 2011, every month CCLaP staff writer Oriana Leckert is looking at a different graphic novel from a "girl's" point of view, examining this notoriously male-dominated medium from a female perspective.